Blommans cirkel & Snövit (sculptures)
Dulk - The Skvader
Storgatan 25D, 434 30 Kungsbacka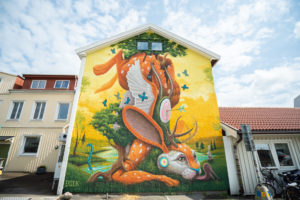 Johanna Dahlberg
Gertrudsgatan, 434 30 Kungsbacka
The Life Tree & Knott (sculptures)
Beau Stanton - The Sea King's Daughter
Borgmästaregatan 8B, 434 32 Kungsbacka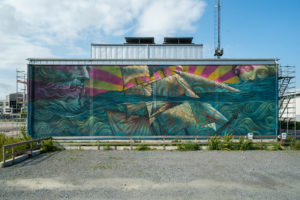 Kungsbacka Konsthall i Kulturhuset Fyren
Johanna Dahlberg
Borgmästaregatan 6B, 434 32 Kungsbacka
Stone labyrinth (sculpture)
Sagie - Communit collab
Vallda-Tingsberget, 434 32 Kungsbacka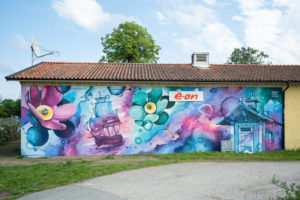 Kungsbacka is a small town on the move with a treasure of murals and street art, both old and new as well as scenic strolls along Kungsbacka stream. This tour will take you around the city centre, ending at the Kungsbacka House of Culture.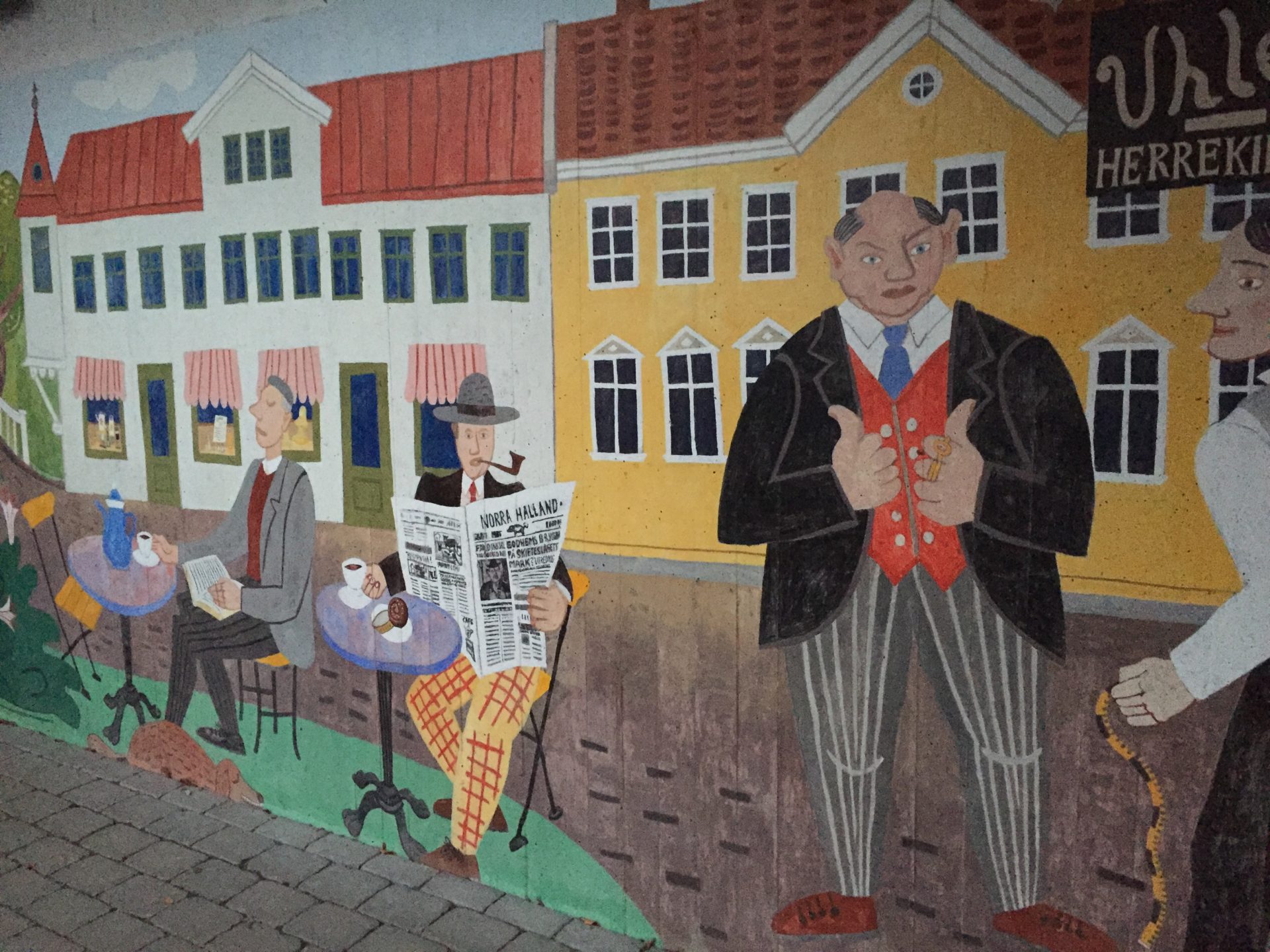 We start at the train station where you'll find the tunnel whose walls are painted with memories of Kungsbacka by local artist Jan Persson. He has depicted his own memories of growing up in Kungsbacka. This is an early mural, tracing all the way back to 1992.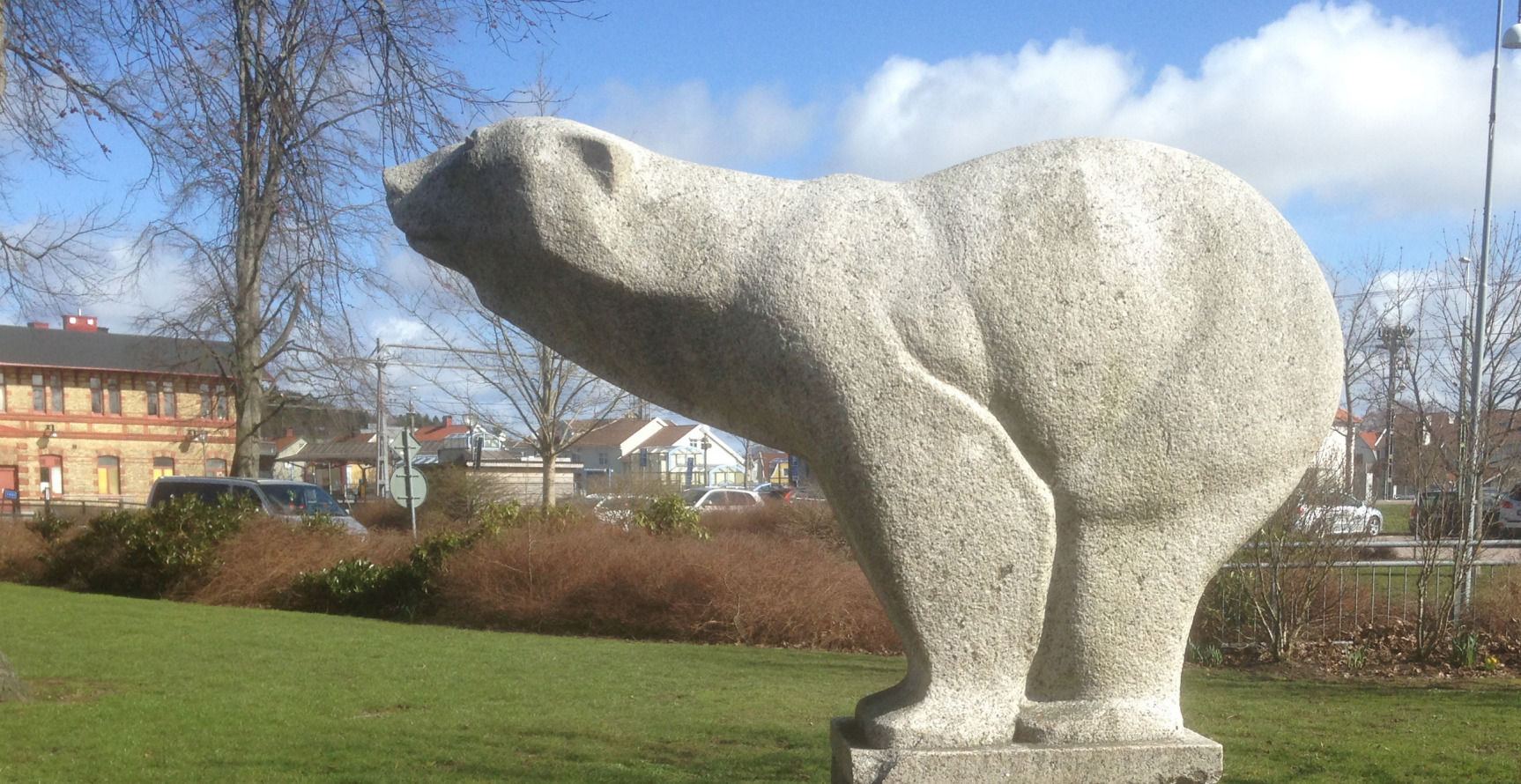 Here you can also catch a glimpse of the Sculptures "Snövit" by Björn Wennergren. The granite bear was carved out of stone gathered from the island Skäringen outside of Strömstad.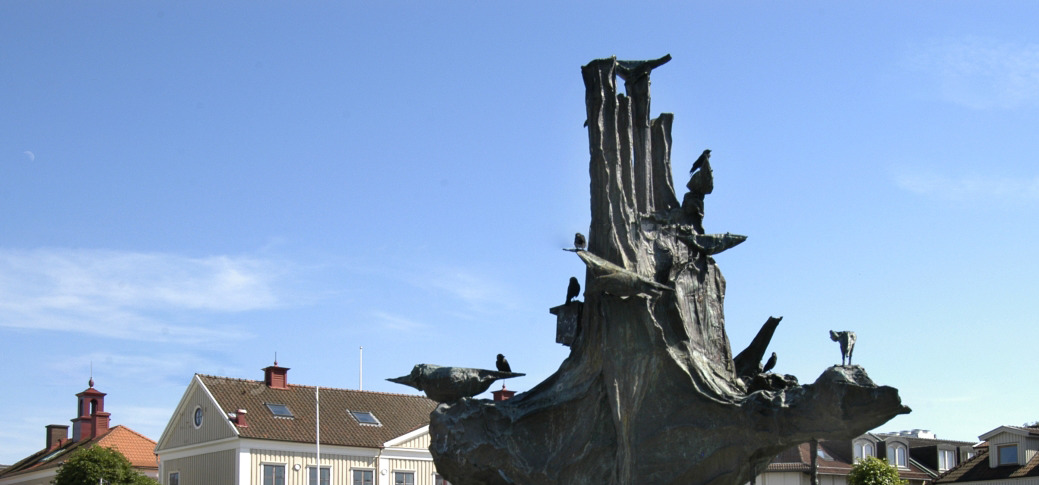 Have a stroll to Kungsbackas biggest square to explore the city centre as well as the sculpture "The Tree of Life" by Lars Stocks. Stocks was inspired by the mythological Norse tree Ygdrasil when he created the impressive copper statue.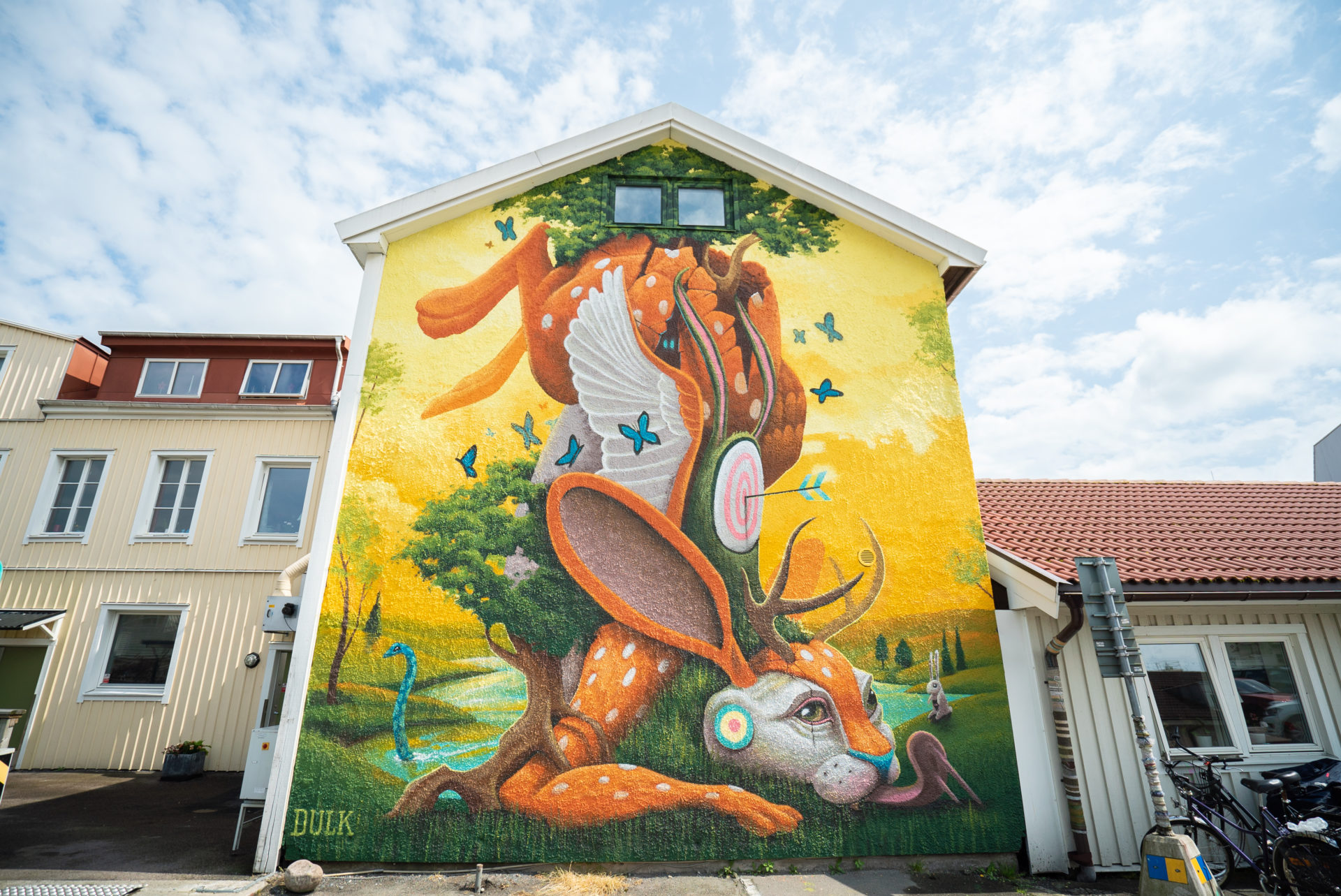 We continue towards one of the European masters of urban art - Dulk - and his mural named "Skvadern". It's an interpretation of the classic fable of the hare and the tortoise made as a part of Artscape Saga 2019.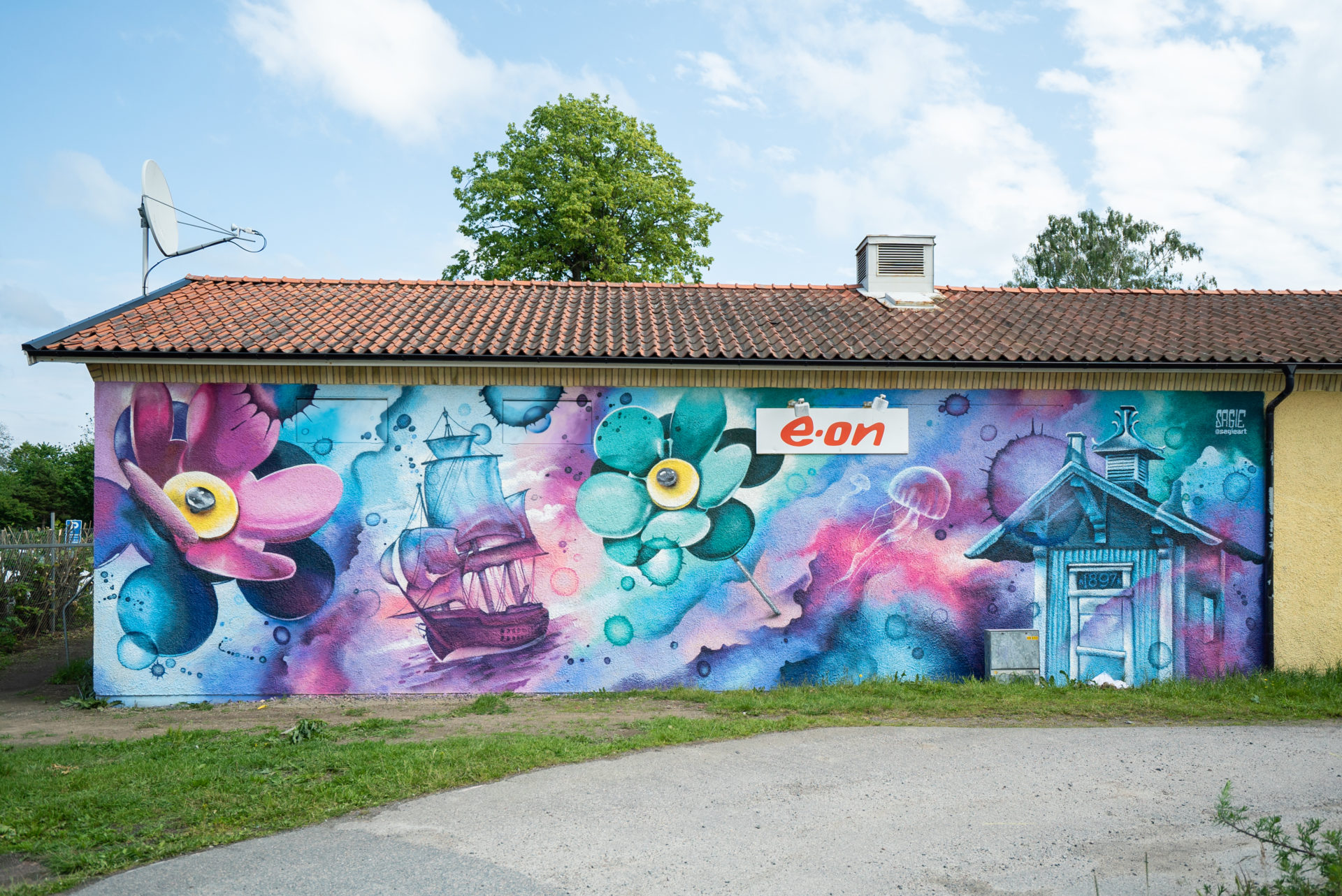 Now on our way to the Valand Quarter in Kungsbacka where we'll first find Swedish artist Sagies nautical themed mural.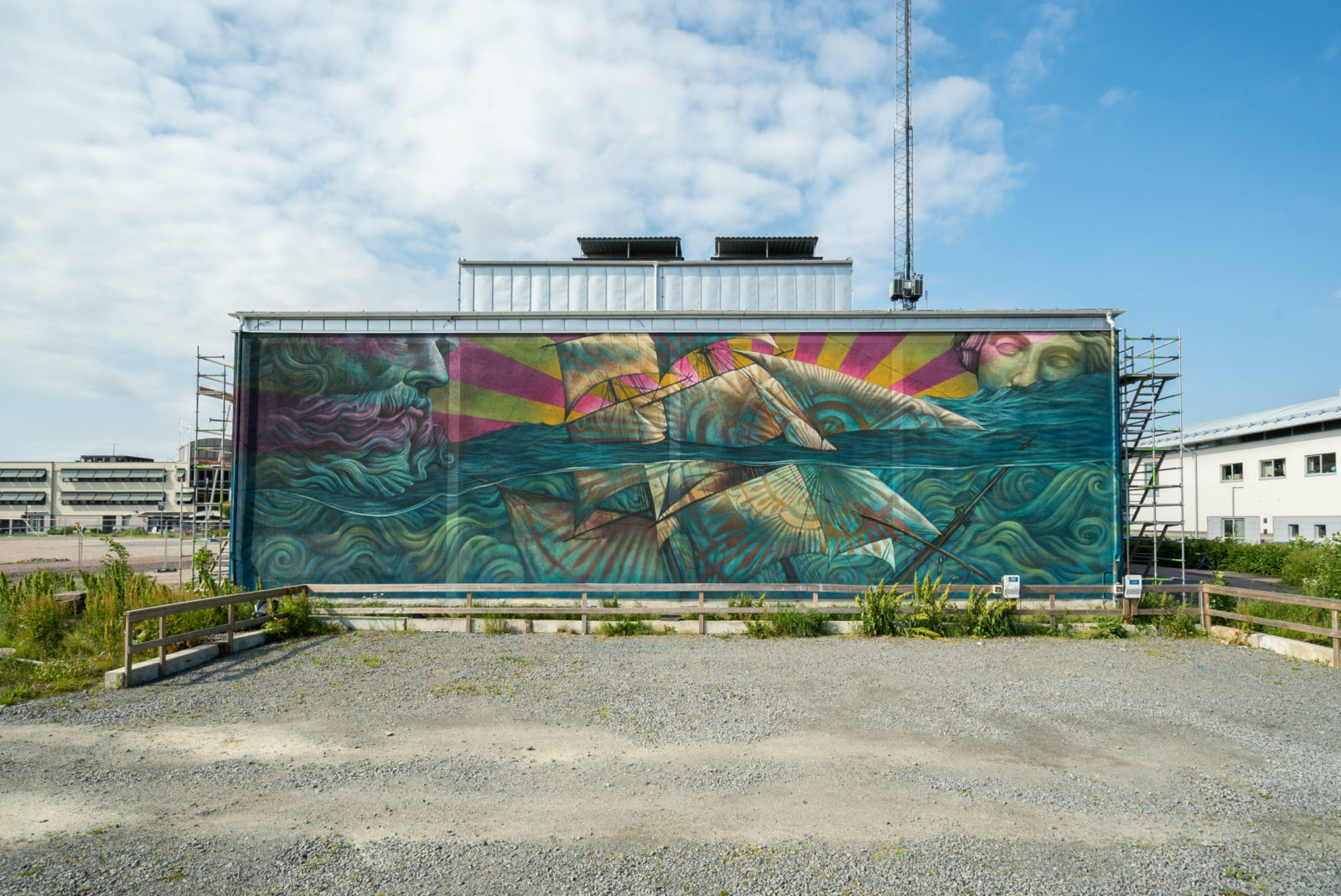 Continue straight on and you won't be able to miss Beau Stanton's "The Sea King". This large mural was also conceived during Artscape Saga 2019. For this piece, Stanton was inspired by a Russian folk tale about the fiddler Sadko falling in love with the Sea King's daughter.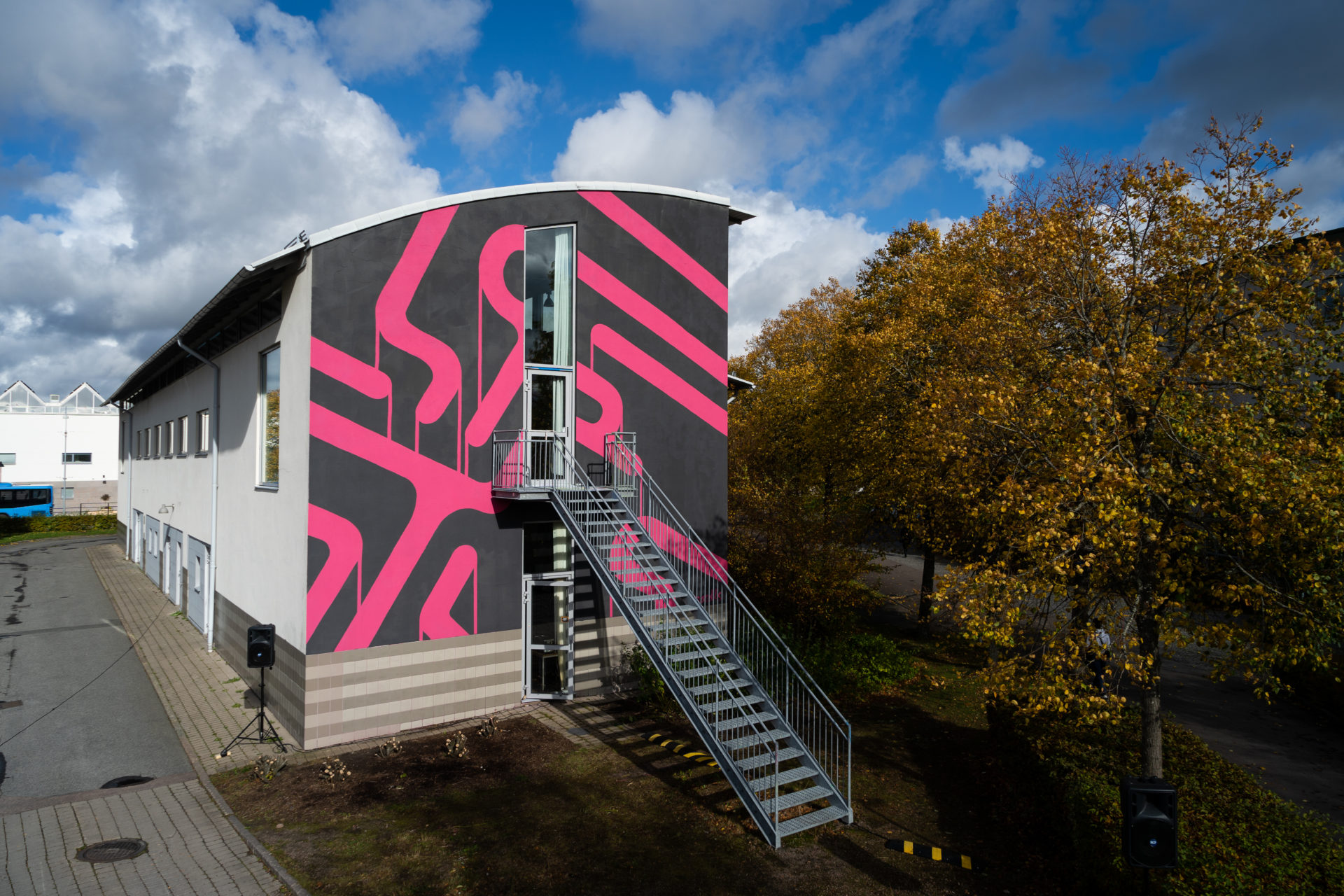 Next to this you'll find Johanna Dahlgren a.k.a Noodls abstract unnamed labyrinth upon the wall of the Kungsbacka school of culture.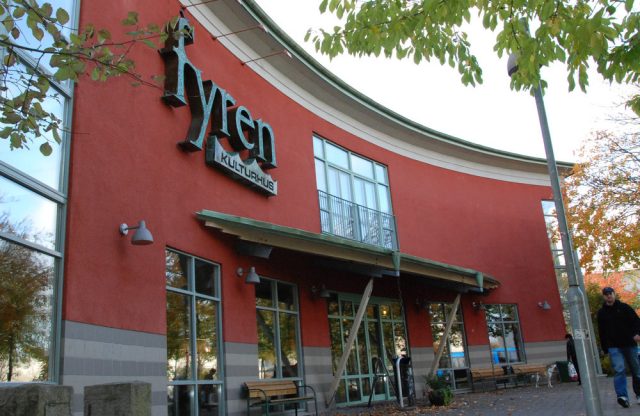 Finish the walk by entering the house of culture in Kungsbacka where you'll also find Kungsbacka's art hall with exhibitions all year around. Maybe it is time to enjoy a cup of coffee too?