Curtis Hylton
Brobacken 9, 443 30 Lerum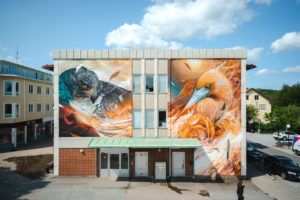 Captain Kris
Aggetorpsvägen 2, 443 40 Gråbo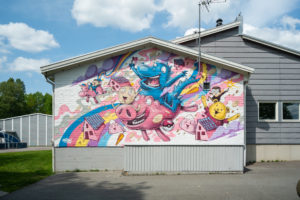 BKFoxx
Alingsåsvägen 64, 443 60 Stenkullen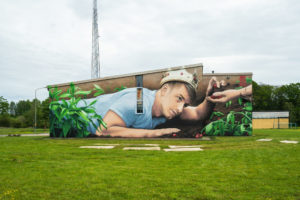 The name Lerum originates from the Swedish words "Lera" meaning clay and "Um" meaning homestead. Its history goes back to the 17th century but in this trip we will take a walk among its present art and its innovative gardens.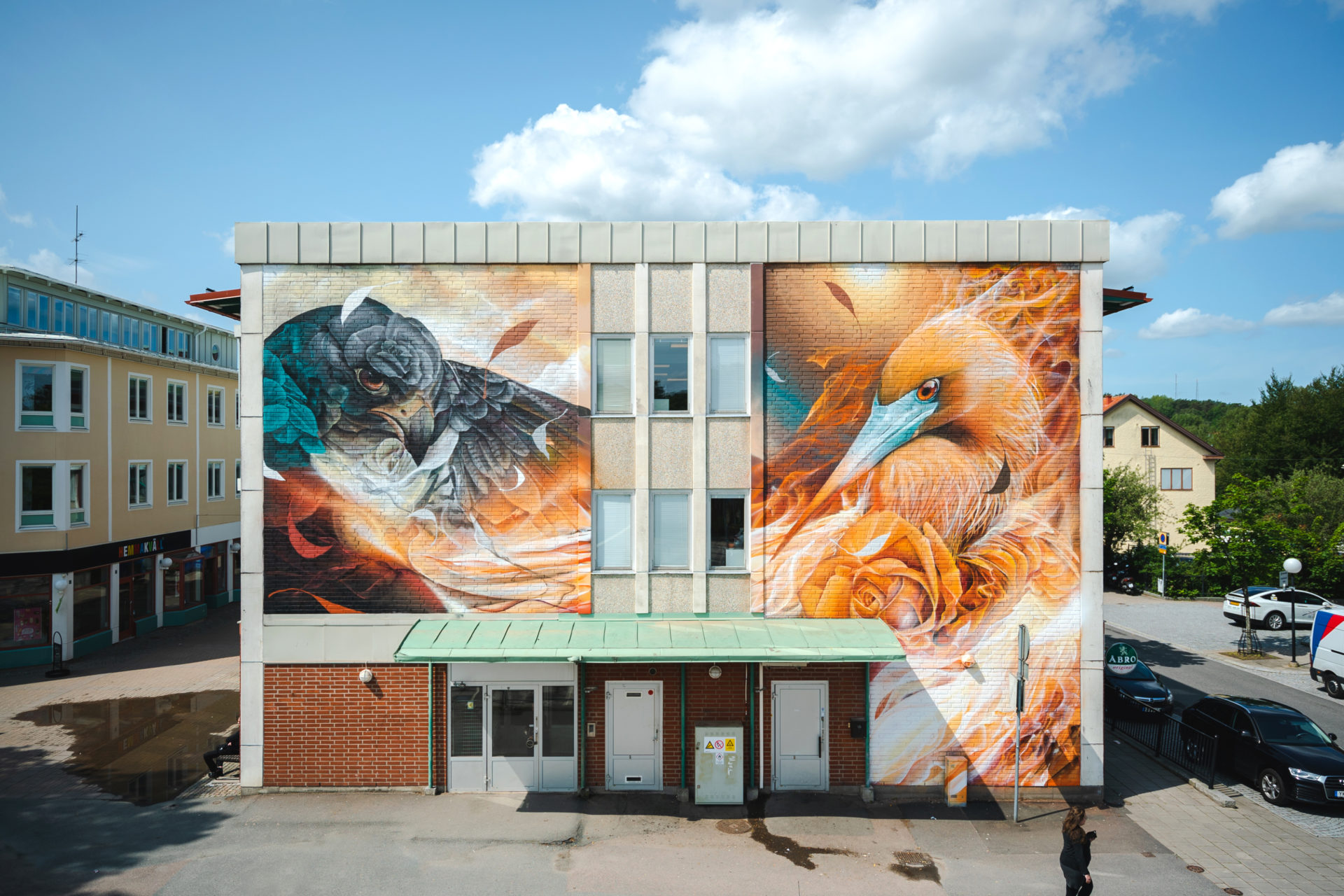 Our starting point is the train station where we quickly head on towards Curtis Hyltons large-scale piece at the parking lot near the restaurant Le Rum. Here you'll find a mural by British artist Curtis Hylton, known for his vivid interpretations of wildlife. Created during the 2019 project Artscape Saga, Hylton's work is inspired by the Slavic tale of the firebird.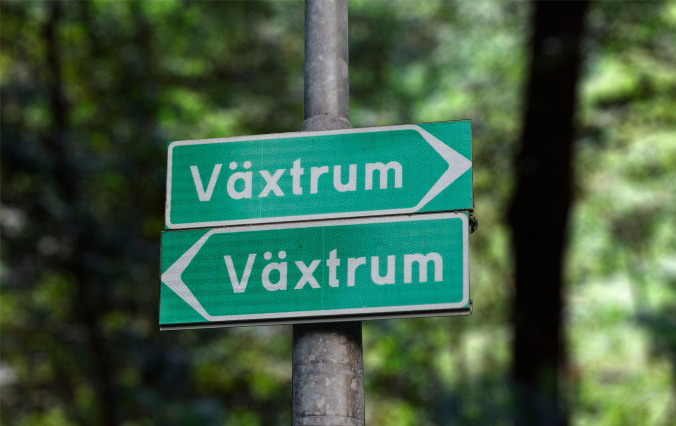 Next up is is the gardens of Växtrum: Mångfald. An initiative that celebrates biodiversity of the area. In there you also find the sculpture "Fälgmångfoting, Labium upcycli" by Geert Van Der Vossen.

Continue your journey and perhaps pay a visit to the Dergårds gallery adjacent to the Lerum Public Library. The gallery changes its exhibition a few times each year so check out what they might have on show this time.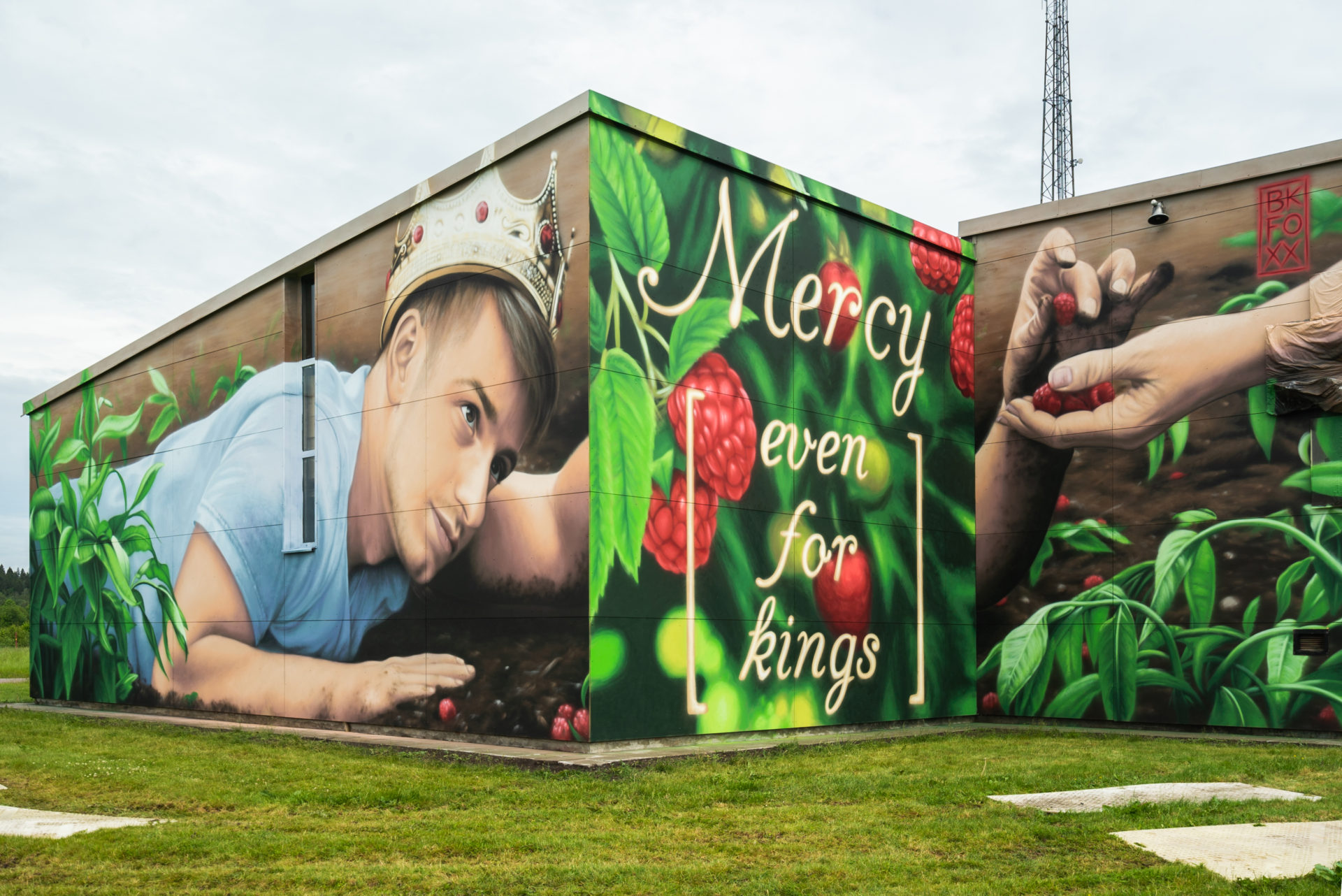 Alright, a bit of a longer walk this time to go and see the work of Long Island legend BKFoxx and her work "Mercy even for kings", also produced during Artscape Saga in 2019. Making this mural, she gathered inspiration from a Finnish story about the Raspberry King who every year turns himself into a worm to find the good in mankind. Finding himself suddenly in peril, the king is saved by a couple of children and the story tells us about the virtue of mercy (even for kings).